4.7/5.0 stars
+2400 reviews
Always free shipping
365 days return rights
Pricematch on all your products
Official retailer of +100 designer brands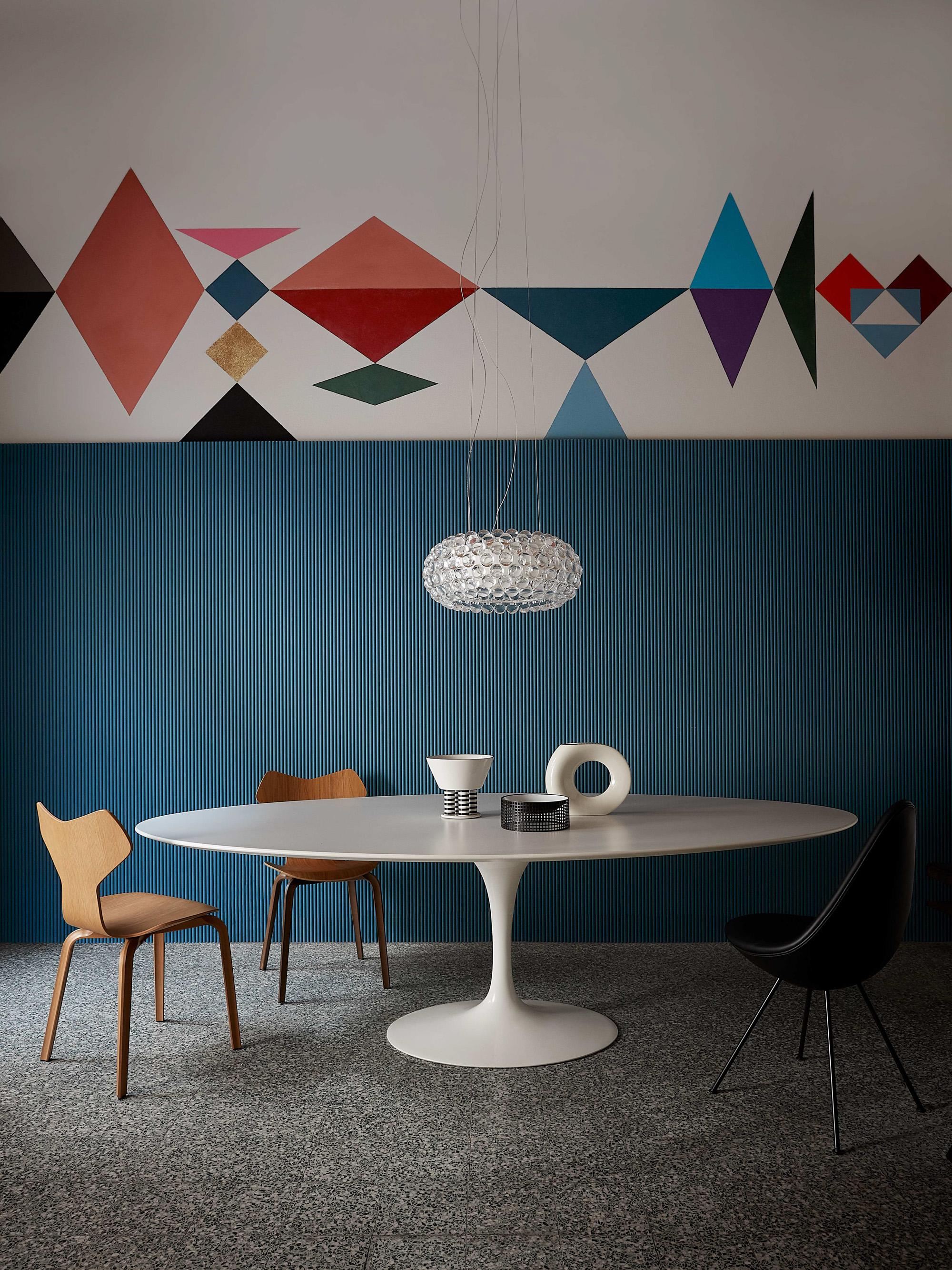 Below you find a large selection of LED lamps of high quality and great design that can be used indoor or outdoor, depending on the lamp. We sell LED lamps from all the famous manufacturers such as
Flos
,
Luceplan
and
Artemide
that use the LED technology in many of their designer lamps. LED lighting has become quite popular and with good reason as you get longer durability, lower electricity usage and save the environment. If you are looking for an LED lamp, you've come to the right place. If not, do look through
our selection of traditional lamps
. If you have any questions regarding LED lighting, you are more than welcome to phone us at +45 44 44 62 44 or send us an e-mail at
info@AndLight.fi
.
Inspiration for choosing your LED lighting
You won't go wrong with a lamp using LED lighting as the technology is here to stay. LED lamps are the future and you'll see more and more people acquiring LED lighting at home. The main reasons are that you get longer durability, noticeably lower electricity usage and LED is generally better for the environment. At AndLight we wish to highlight the lamps from Svalen which is a Danish brand with an incredible and simple design. Moreover, we have Swiss manufacturer Baltensweiler that excels in incredibly beautiful finishes and aesthetic designs for their LED lamps. Another good candidate for your next LED lamp is German designer Paulmann that makes some of the prettiest and most quality-focused LED spotlights. In our selection you'll find many different types of LED lamps and regardless of your needs, you will be able to find the right designer lamp with us. As an example, if you need a floor lamp for the living room, you should take a look at the Flos Captain Flint. On the other hand, if you're after a pendant for the dinner table, it would be a good idea to take a look at the Artemide Pirce and its eye-catching design. LED ceiling lights for the bathroom is an excellent idea because you want powerful lighting when you are getting ready in front of the bathroom mirror.
At AndLight we keep a close eye on the development of new technologies and which new lamps our brands offer. One thing is for sure: quality is always in focus of our work to ensure that you get only the best lamps on the market - of course to excellent prices.


How to choose the right LED lamp
You have to realise that the market for LED lamps is quite mottled as not all brands meet the requirements of quality, light reproduction and durability. Therefore, we carefully handpick our suppliers to ensure LED lamps of the utmost quality for you. When purchasing your LED lamp from us, you don't have to worry about the quality. The LED technology has evolved enormously in the past few years and there has been a definite improvement so that the warmth of LED lighting today is equivalent to that of the light from an incandescent light bulb. Before choosing a lamp, you should consider the purpose and environment - if you're looking for a lamp for a home office, one of our table lamps of great design is an excellent choice as they are decorative as well as functional. If you want a LED floor or table lamp of exceptionally high quality, you should take a look at the elegant and stylish Jake Dyson CSYS series. Do note that you shouldn't choose a lamp on the design alone as lighting as much more important for you interior decoration. It's the light that sets the scene for the atmosphere and environment in a given room. With the right lighting, you can - depending on your wishes - create a cozy, safe and warm atmosphere in the living room, say. In the bathroom or kitchen you'll want a powerful light to allow you to utilise the rooms to their full potential. If you're uncertain about reaching the full potential of your decoration and your lighting options with LED lamps, do get in touch with us; we're ready to help.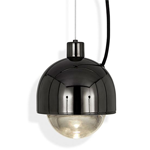 LED lamps of high quality and great design
There is no doubt that quality is the most important factor when LED lamps are concerned. Therefore, we are very aware of the quality of the lamps that our brands offer. In fact, the development has happened so fast that most designer lamps live up to the required quality, lifespan and light reproduction. Furthermore, in most new modern lamps you can incorporate LED lighting simply by installing an LED bulb instead of an incandescent one. When you look through our selection of designer lamps, you'll find many LED-compatible lamps. Modern lighting doesn't mean a compromise on the design so you can buy a lamp that uses an incandescent or LED bulb. Hence, you don't have to compromise on either functionality or design as many lamps manages to combine the two - assuming that you like the design of the lamp in question.

At AndLight we particularly like the quality of Philips' LED bulbs which are ground-breaking within the technology. If you have any questions regarding LED and your options with the technology, we're happy to help.
See what our customers say about us
AndLight
has
9.2
out of
10
stars based on
876
reviews
.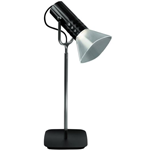 LED lights