Shop our Instagram
Tag @and.light + #myandlight to get your images featured
Inspiration for your interior
Visit our AndLight Stylists and get personal inspiration
The latest articles
A world of unique designs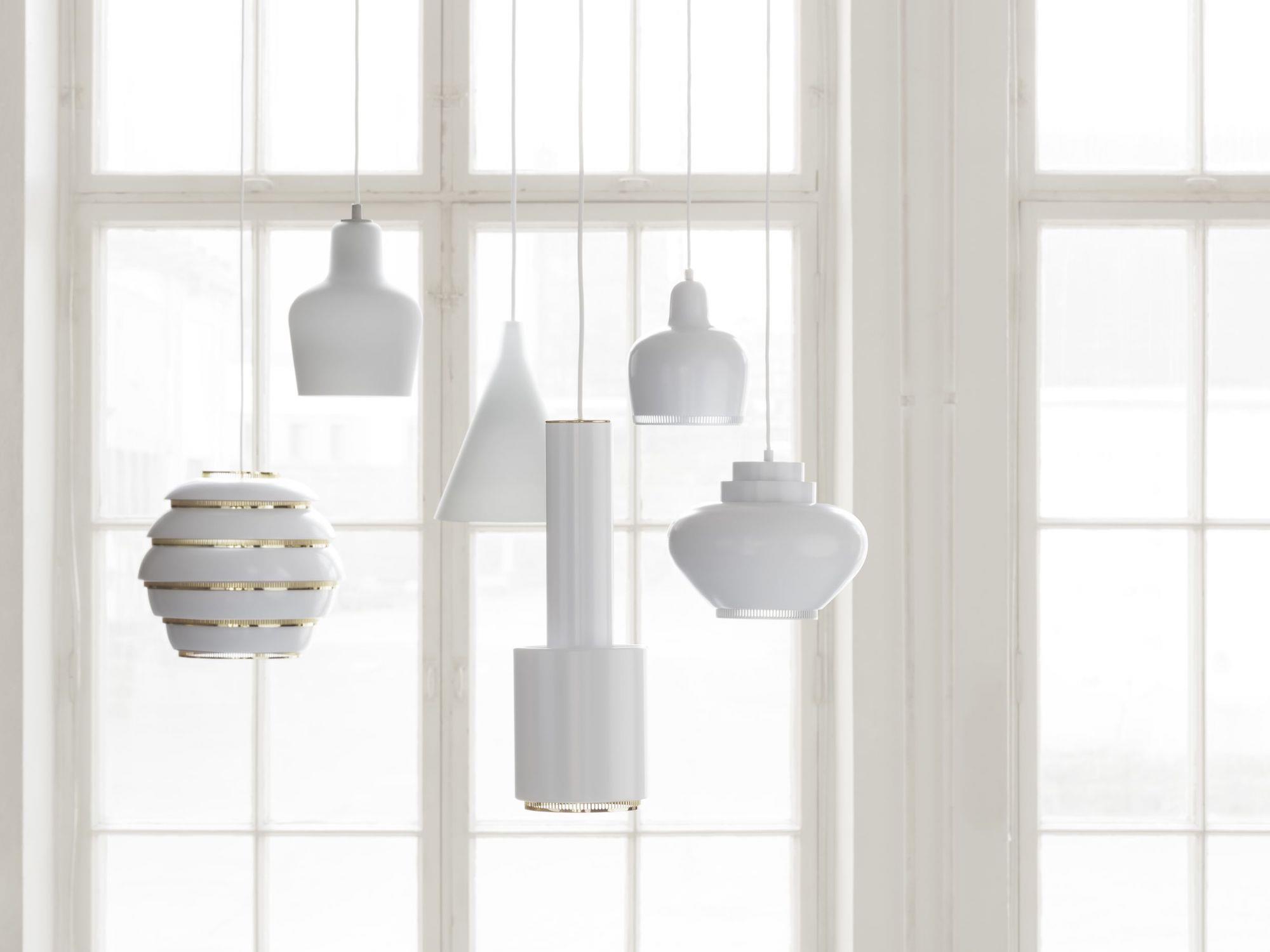 Beautiful lamps for the home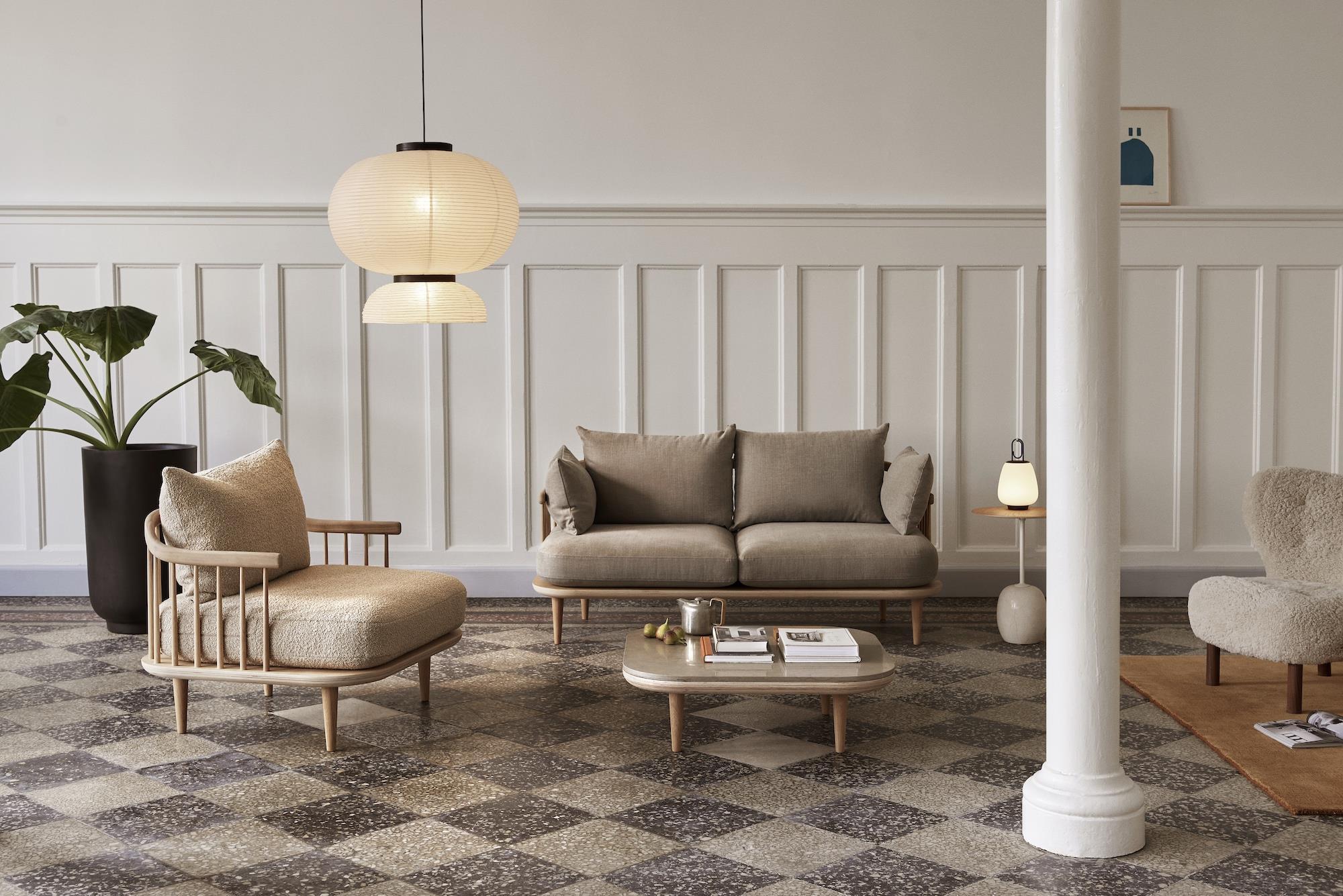 Designer lamps since 2007
We buy in larger quantities, which means that you can always find cheap lamps and a good offer in our webshop. If you are looking to make a good bargain, then you can start by looking in our tab with design lamps on sale. There is none doubt that lighting is essential for any interior design, and therefore our range is also continuously expanded and improved in line with the latest trends in the fashion world. Our most important task is to be able to offer you exactly the lighting that can create the right atmosphere for your room and help to significantly increase your quality of life. If you want to relax in the living room, a soothing light is important. If, on the other hand, you are to work concentrated and purposefully in a home office, then sharper lighting is important. Before choosing a beautiful designer lamp, it is important that you carefully consider what the purpose of your interior design of the room should be.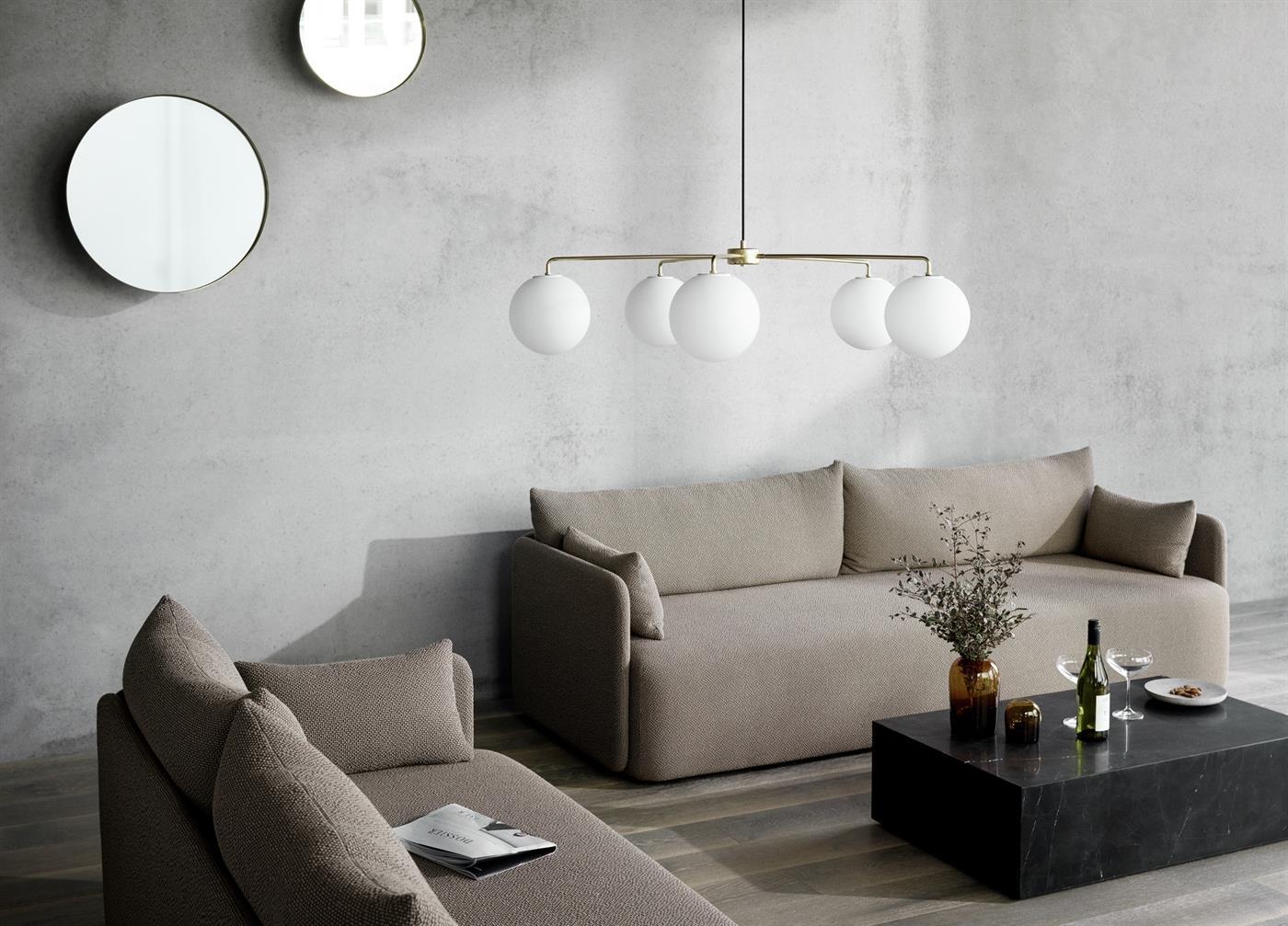 Furniture
A home is a place where each piece of furniture has its own story to tell. AndLight has gathered the best furniture in Scandinavian and many other design forms that are perfect for highlighting your home. Whether you are looking for a sleek, futuristic style or want a modern mid-century design, you can find what you are looking for in our new collections.

A good home is filled with furniture whose beauty and quality inspire and enrich your everyday life. It is a place where memories are created and good feelings linger. At AndLight , we believe that your home should be a place of warmth, harmony and comfort. Our goal is to provide you with furniture in Nordic design that tells a story and lasts for generations.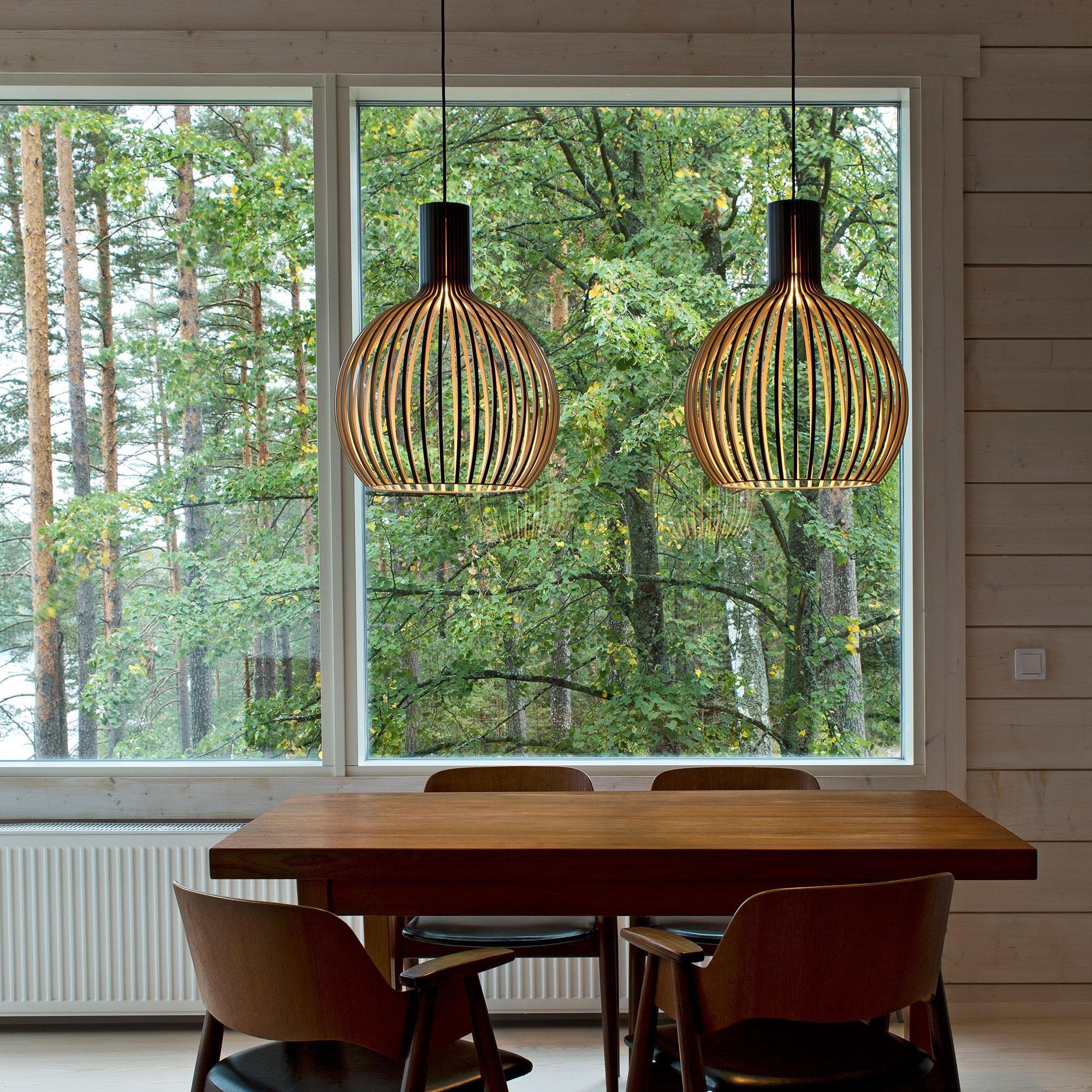 Lamps
Here at AndLight.com you will find Denmark's largest selection of exclusive and beautiful designer lamps that suit your needs, regardless of what kind of lighting you are looking for. A lamp is far more than just a traditional object in your home, because with the right lighting in your interior design, you have the opportunity to create the right atmosphere, mood and cosiness that your space deserves.

Lamps should be seen as a piece of furniture that personalizes your space, and at the same time gives your environment the right lighting. Among our range of classic, beautiful and modern lamps, you will find i.a. lighting for the living room, bedroom, kitchen, hallway and bathroom. Quality is always our priority, and we therefore place high demands on our manufacturers. We do this regardless of whether it is the foreign or Danish designer lamps that we buy. Although we value quality highly, you do not necessarily have to compromise on price.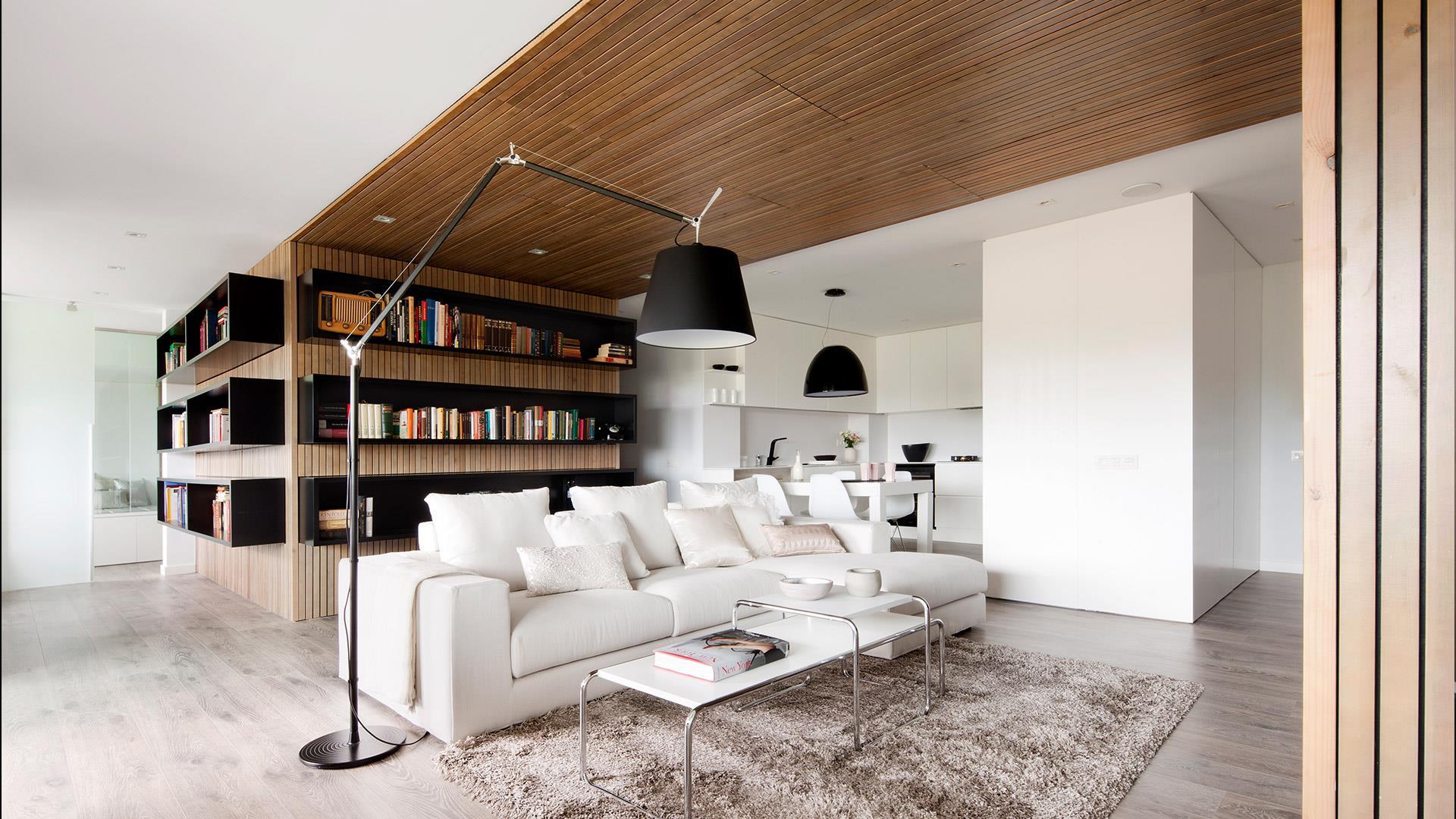 Quality lamps from well-known manufacturers
A good example is the simple and elegant Bestlite BL1 table lamp, which was frequently used on Winston Churchill's desk during World War II. It is therefore not always necessarily cheap lamps that are the best buy in the long run. We sell many different designer brands, and you will therefore almost always find a good offer on lamps among our large selection.

Most manufacturers have made collections that make the different lamp types fall naturally in harmony with each other. Foscarini , for example, has launched their Caboche series, which you can buy in the form of pendant lights , floor, table, ceiling and wall lamp. When you choose to follow a designer and their unique series, you get created a good ensemble as well as a red in your interior. Most important of all, however, is to choose your lamps based on functionality and needs, as lighting is a large part of your everyday life.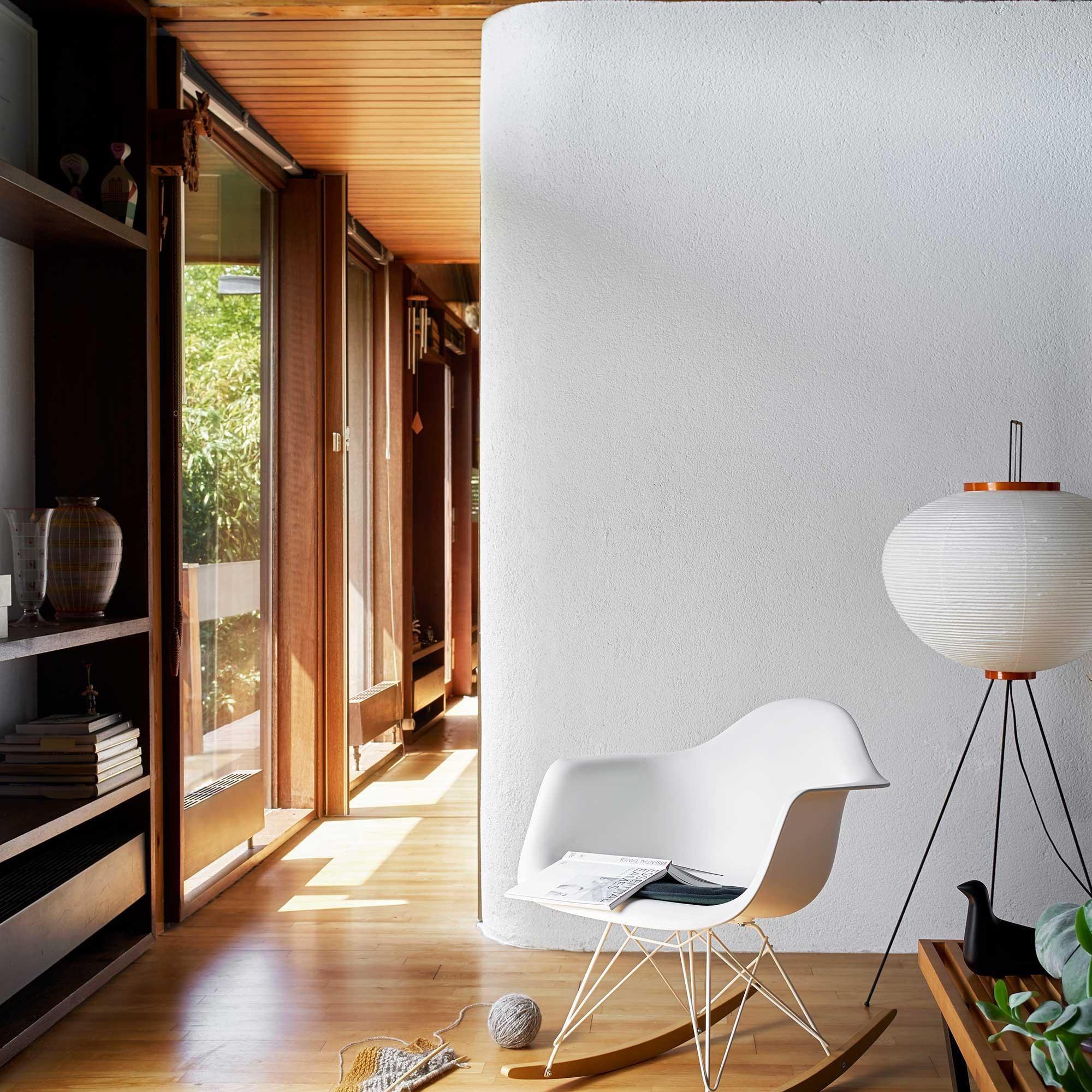 Special sales days
Quality lamps from well-known manufacturers Quality and design go hand in hand, and therefore you will find only the most recognized manufacturers among our large selection of over 10,000+ different designer lamps.
You can see all our
Black Friday
deals on lamps. Save up to 35% on all known lamp brands. Among the most pioneering designer brands you will find
Tom Dixon
,
Flos
,
Gubi
,
Secto
,
Bestlite
,
Foscarini
,
Lampe Gras
,
Luceplan
and Danish
Verner Panton
. Danish Verner Panton created the Globe the pendant, which is a design dating back to 1964.
Inspiration for the home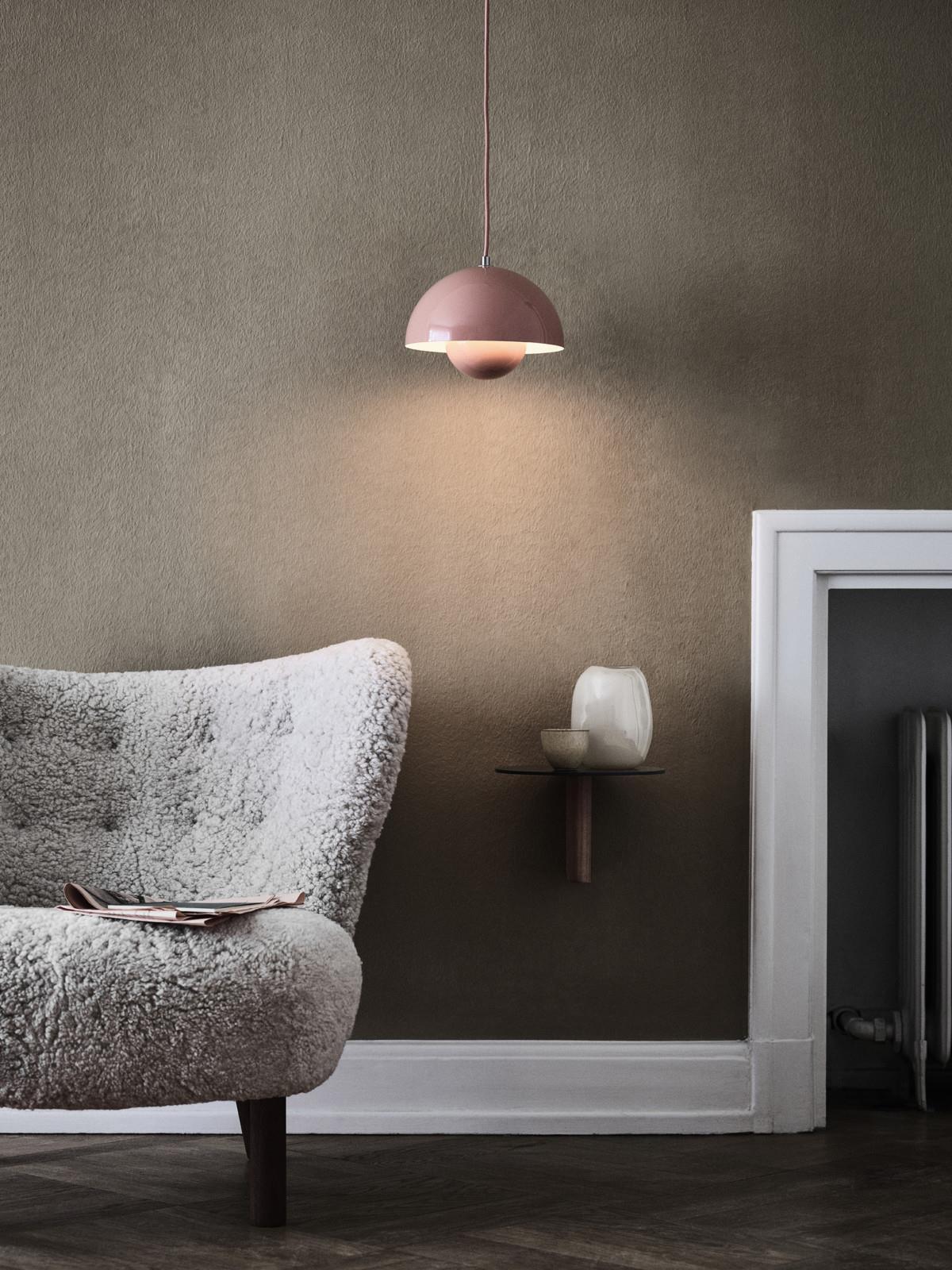 &Tradition
Add a colorful mark to everyday life with a classic retro lamp from &tradition. With the stylish design and the many color options, the lamp fits in anywhere in the home.

Flowerpot is an exclusive lamp designed by Verner Panton in 1968, but with its classic design has made a comeback in recent years. The geometric and unforgettable shape of the lamp has become a symbol of the design's high quality and stylish exterior.

Read more.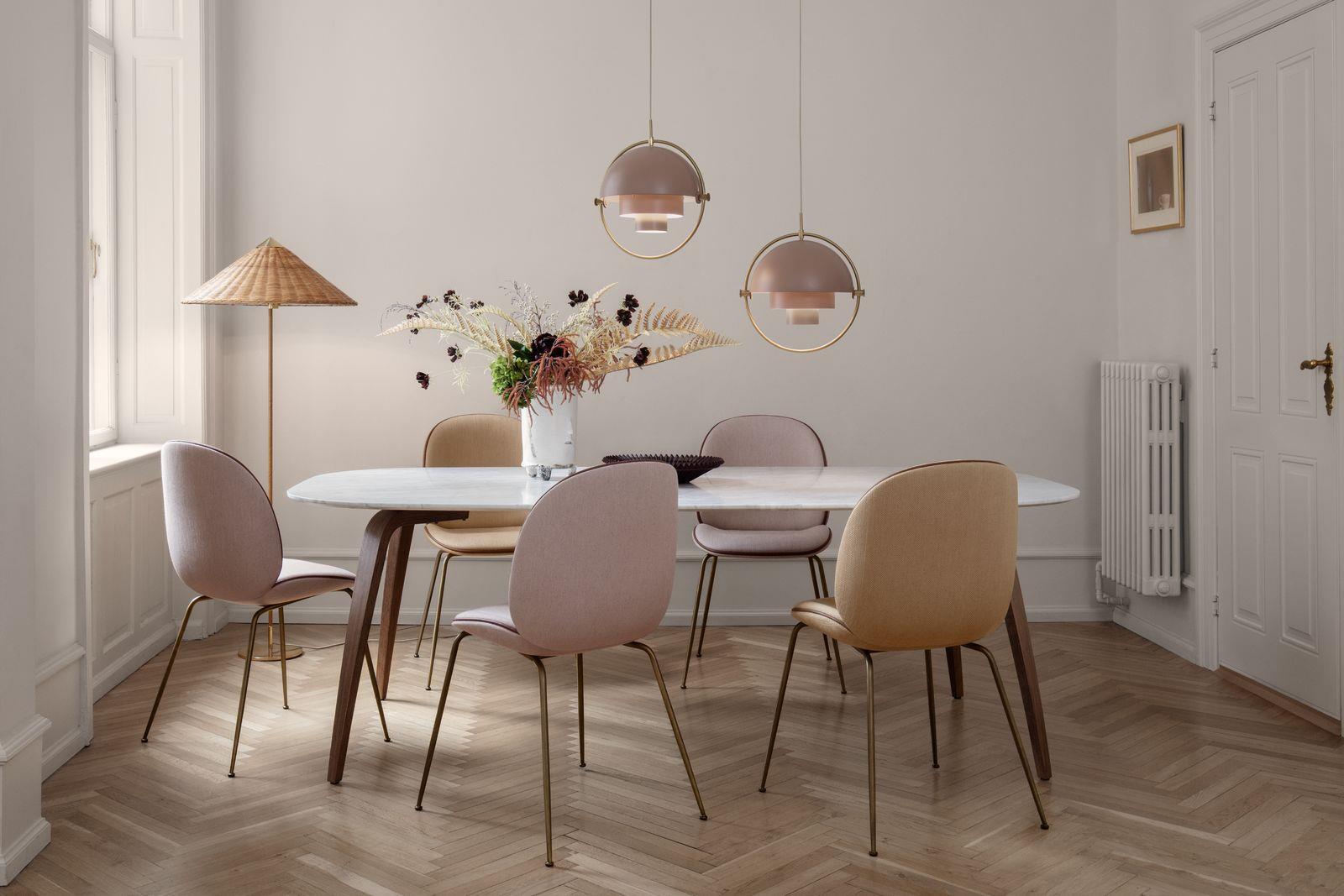 GUBI Multi-Lite Pendel
The unique and interesting mid century Multi-Lite pendant is a symbol of the golden era of Danish design.
The Multi-Lite The pendant from GUBI can be adjusted and rotated as you wish and from there you can create different expression and combinations, where the light falls in different directions.

Read more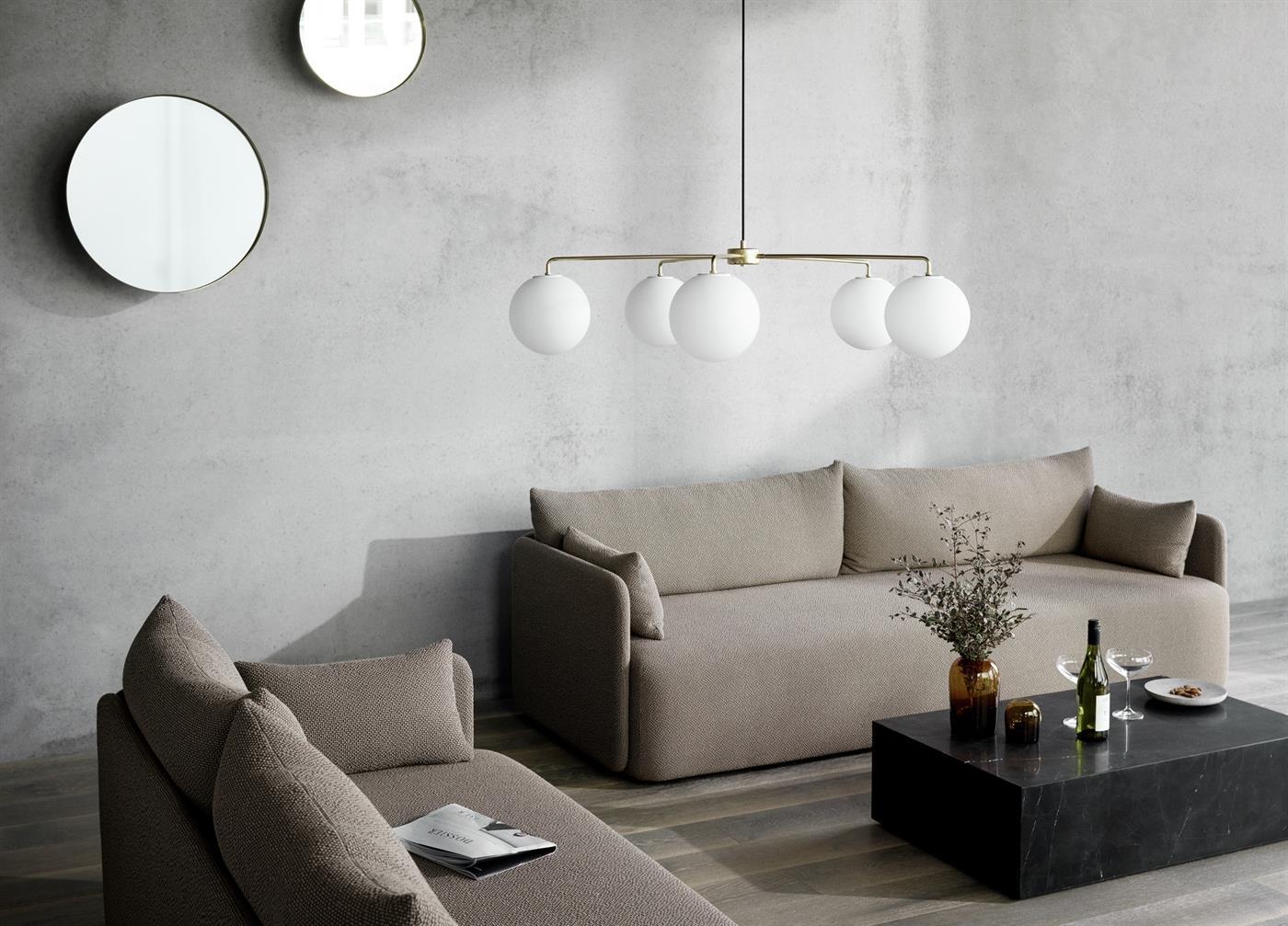 MENU Chandelier Chambers
Tribeca is a unique series created by Menu, inspired by the New Yorker style of the 1930s. The series includes wall lamps, pendants and chandeliers, in several different colors and sizes.
Chambers Chandelier Tribeca looks incredibly beautiful across the living room table and provides a pleasant light. .
Each lamp is a unique work and the series becomes unique with the elegant brass details that complete the design.

Read more.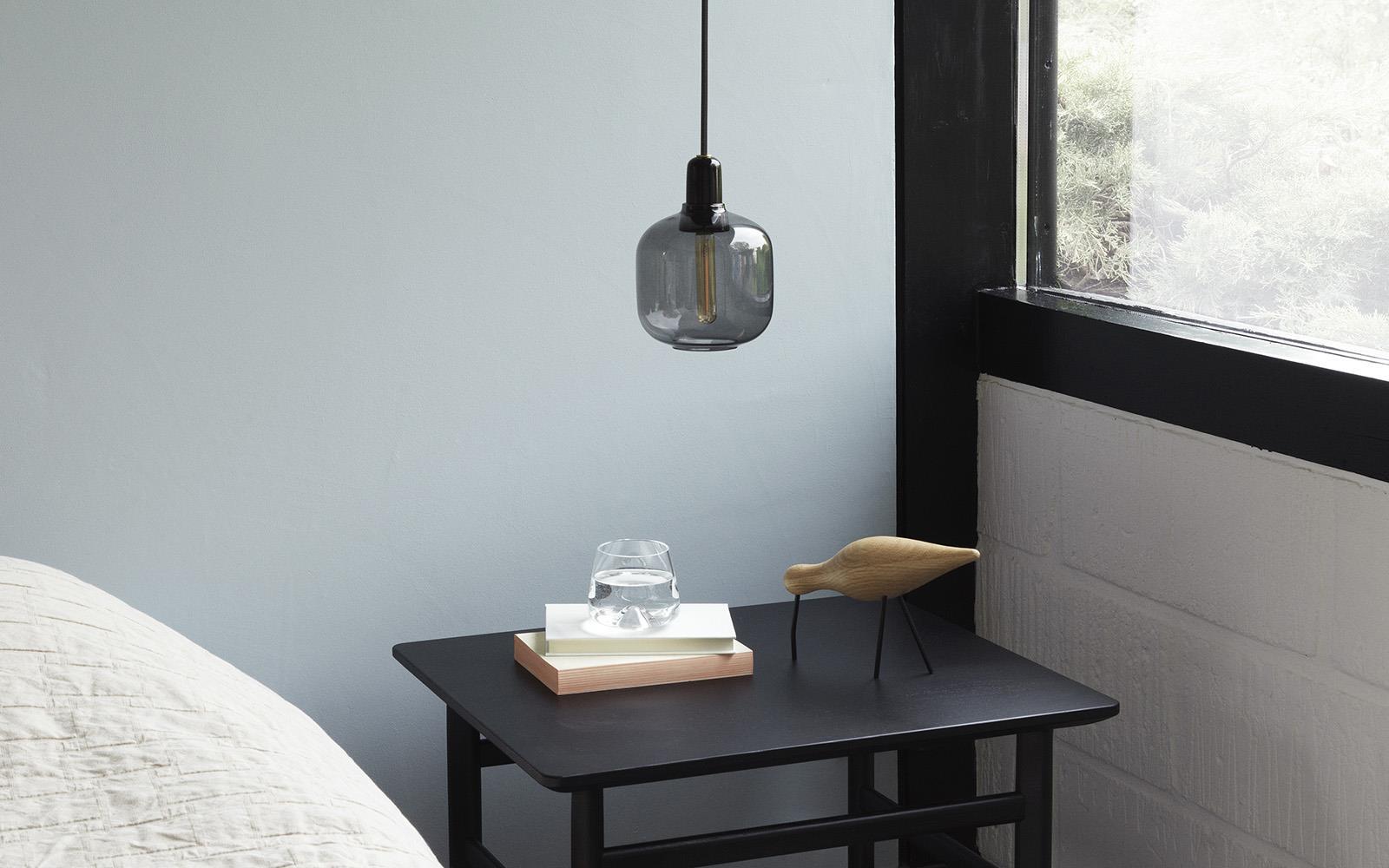 Normann Copenhagen
The fun and exciting Amp series from Normann Copenhagen has been expanded with a beautiful chandelier. The focus is on the effect of the classic chandelier, which with its warm and inviting light compliments the dining room or entrance hall. The amp lamps are made of solid marble and glass; beautiful contrasts that highlight the elegance of the lamp. The small naughty Rise wall lamp proves why simple design works. The uncomplicated and versatile wall lamp can be easily adjusted so that the light direction suits you exactly. Rise is the perfect reading lamp and to create mood and atmosphere.

Read more.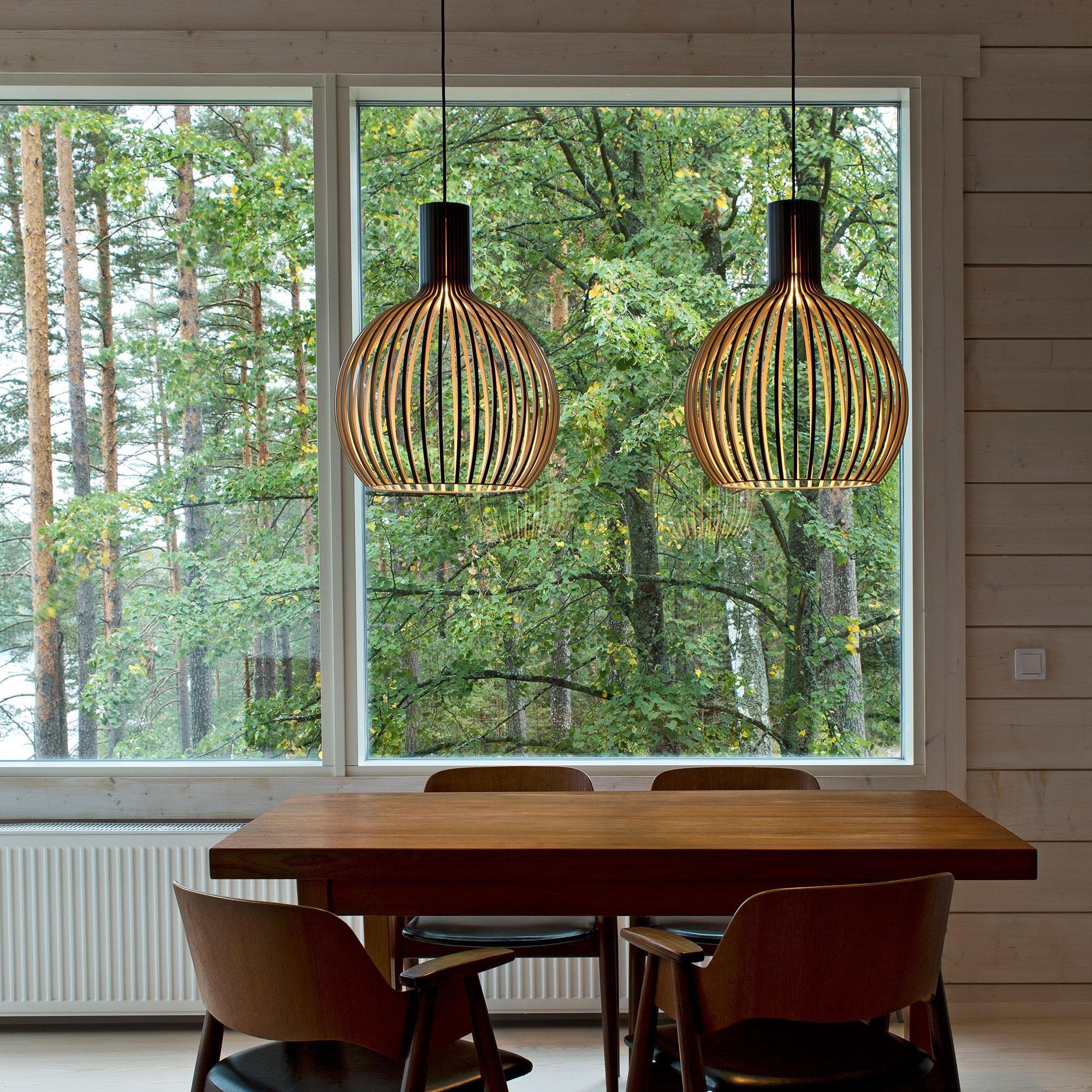 Secto lamper
With its establishment in 1995, Secto is now an experienced lamp manufacturer. Secto has managed to create a series of incredibly beautiful lamps carved in Finnish birch and walnut wood.
The designer behind the unique-looking Secto lamps, Seppo Koho, has been internationally recognized for combining beautiful design, sustainable materials and the warm lighting of the lamps.

Read more.
Tom Rossau TR7
The picture shows bla. the beautiful and incredibly popular TR7 pendant. The Tom Rossau TR7 the pendant is perfect, with its soft shapes and warm light, the lamp will make any room more beautiful.
Tom Rossau produces some completely unique lamps that have large elegance and issues an incredibly warm and pleasant light to the room they hang in. Tom Rossau produces and designs his handmade lamps in Copenhagen.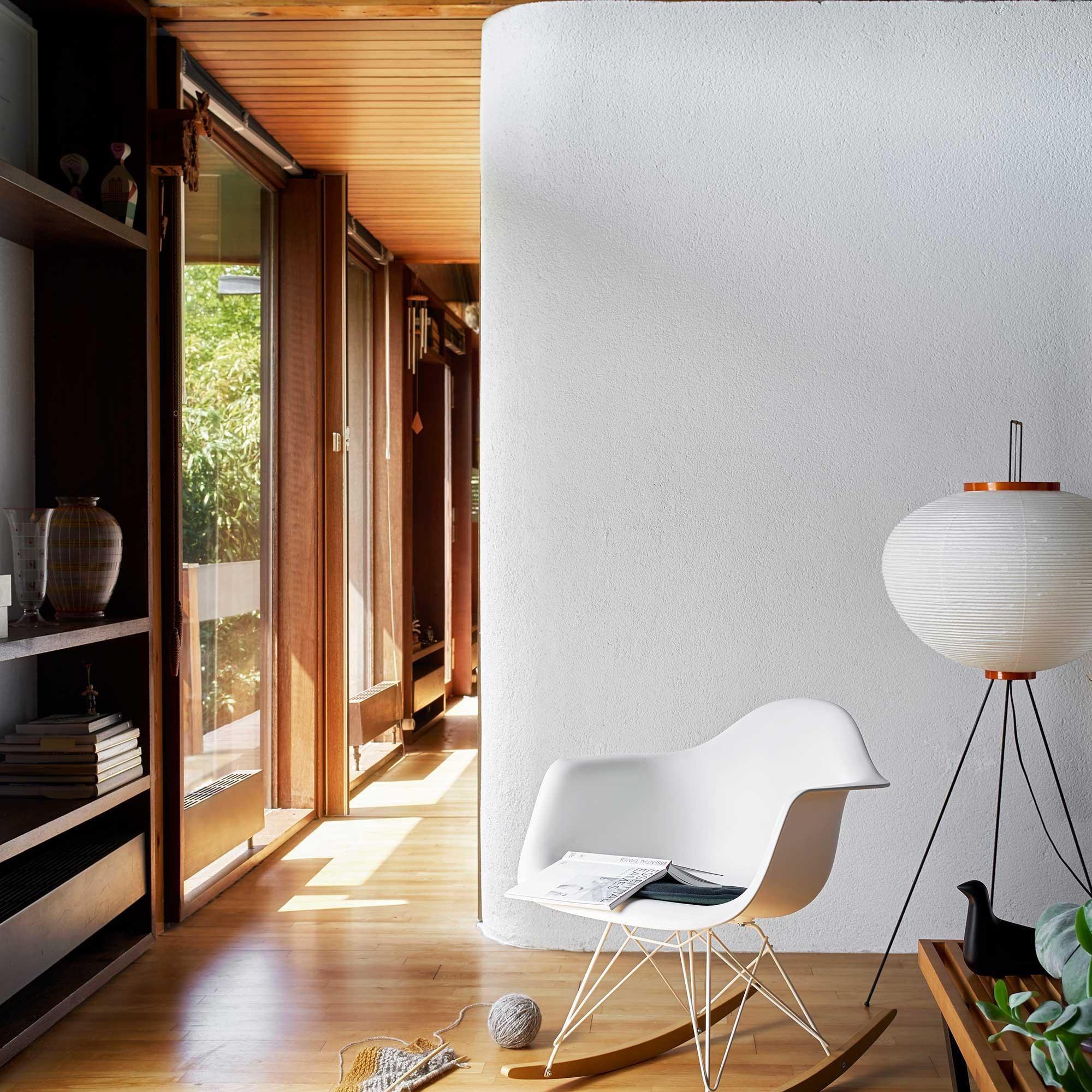 Vitra Akari - Isamu Noguchi
The Akari series from Vitra consists of rice paper lamps in different colors and sizes. The light rice paper gives the lamps a soft and warm light, which adds a lightness to the large lamps.

Read more.
"Your Home Should Feel Like Home"
We believe that everyone has the opportunity to create their very own sense of home. Design is more than just design; it is small pieces of history about the good craftsmanship that help to make one's home more personal. Behind each design there is a story that we want to tell, so you can find the perfect design that helps make your home feel more like your home. To achieve this, we strive to select and curate the best designs so that you can find your next story for your home.

In addition to their aesthetic properties, each and every design must also be able to comply with the right functional properties. For every situation - and for every home - there is a perfect combination of the perfect design. It is our goal to make you comfortable in our universe of +10,000 design products, so you can choose the right one for your home.
About showroom and shop
Light and good design is the source of joy, life, and "Hygge" as we say in Denmark. That's why we at AndLight love working with lamps and design in general. Lamps in particular have had a central place in our lives since our inception in 2007. We at AndLight are of the opinion that our customers should have the opportunity to feel and see their lamp before any purchase. That is why we are incredibly proud of our 600 m2 large showroom, located in Copenhagen, which provides peace and air to seek inspiration.

In our showroom and shop, we have created some beautiful surroundings, where we have room to show many of the fantastic designs that we love, but which at the same time live up to the high-quality requirements that we at AndLight set, to our more than +100 brands. The exhibition in the showroom is constantly changed so that it constantly provides an up-to-date overview of the trends in lighting. Read more about our showroom here
Who is AndLight
AndLight is Europe's leading online design retailer that sells all the favorite brands of designer lamps, furniture, and home accessories. Based in Copenhagen, AndLight has since 2007 serviced and guided people in their search for designs for the home. This has partly happened via our large and centrally located showroom and store in Copenhagen, as well as AndLight's local webshops across Europe. At AndLight, our concept is to sell designs of the highest quality at the market's best prices with fast delivery.

Our range rounds +100 different manufacturers, all of whom have been quality assessed, to ensure that we can vouch for their products. The idea for our concept came from the fact that we had a desire to offer our customers a complete experience when they needed to upgrade their homes. This fully molded experience consists of beautiful design in the best quality, where our customers can always reach out, for guidance and qualified advice for their interior design.