Allow us to introduce ourselves
Andlight is the leading online retailer of designer lighting and with our pure focus on lamps, we have created a unique platform for lighting related content. Since 2007, Copenhagen-based Andlight has been servicing and guiding clients in their search for designer lamps for domestic use.

We have done this via our large and centrally located showroom in Copenhagen, as well as through our local web shops in Denmark, Sweden, Norway, Finland, Germany, Austria, The Netherlands, Belgium, Poland, France, Spain, Italy and Great Britain - accompanied by our global web shop andlight.com.

Learn more about our history, our concept, our showroom and much more.
Our story
The story of &Light
&Light is the leading Nordic retailer of design lighting and with our primary focus on lamps we have created a unique platform in lighting related contents. Since 2007, Copenhagen-based AndLight has been catering to and guiding people in the search for designer lamps for their home. This has been done partly via our centrally located showroom in Copenhagen, AndLight's localised web-shops in Sweden, Norway, Germany, Poland, France, Austria and Finland but also via our English international site AndLight.com.
Our Concept
We aspire to be the best at what we do
At AndLight we sell designer lamps in high quality, but to the best possible prices and with quick delivery straight to your home. Our selection of lamps holds over 60 brands, all quality checked, to make sure we vouch for all of our manufactures' lamps. Therefore, our selection is based on lamps of the highest quality. We wanted to create a unified experience, when purchasing a designer lamp. We figured that a unified experience would consist of several things; lamps in beautiful design and great quality, that needs to be accessible to great prices, where quick delivery, guidance, and eligible advice are part of the buying experience.
Creating the best premises for you
Lamps will always be a central part in all of our lives. They are very important to the feeling we get in our home, at work, or wherever we find ourselves. At AndLight we put an honour in creating the best premises for finding a lamp that will bring that great feeling we all need. We want to make sure you get the very best experience when finding the perfect lamp for your style, need, and home.
We take good care of our customers, and we're always ready to guide and give advice. We have the best possible team, educated to help you will all your questions on the phone, e-mail, or in person.
Our overall goal
Our goal is to become market leaders within online sales of lighting. We are definitely on our way towards reaching our goal, but we'll only make it if we keep focusing on expanding our collection with even more talented and great manufactures, improving our customer service, and working towards making it even more simple to shop at AndLight.fi.
Our rate of growth keeps increasing due to hard work, an incredible constellation, where people back each other up, and a steady concept that has 100% focus on the customer. Furthermore, we stay tuned on the technological advances.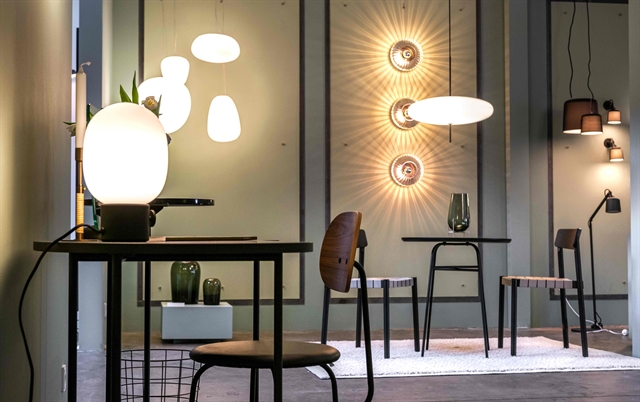 Why shop with us?
Why shop at AndLight?
We hope to bring you the best possible experience when purchasing a designer lamp – and always to a reasonable price. AndLight is one of Denmark's biggest online shops in sales of lighting, and you can safely order your lamp without worrying about 1) not receiving your lamp, 2) the lamp is a replica, 3) paying an unreasonable price.
Best prices on the market
We put great focus on offering the best prices to our customers. If you find a product cheaper somewhere else, we will most likely be able to match the price, or give you an even better offer. You just need to inform us where you've seen the product, preferably with a link. We have a huge warehouse filled with more designer lamps than many of our competing webshops, which means that we'll probably be able to deliver to you faster than others would. AndLight offers you a unique combination of great prices and quick delivery, and we offer free shipping on all orders. Always.
Request offers
Main focus on the customer
We always put our main focus on the customer, and we want to make sure that all our customers get a nice experience when shopping at AndLight. We make sure this happens thanks to our competent employees always ready to assist and help you, whether it's on the phone, online chat or e-mail. We try to carry our customers through the process of choosing and purchasing a designer lamp and making it as easy and simple as possible. Your order is placed through a well-designed site and handled quickly and with efficiency. Remember that we're always ready to help.
Always items in stock
We value quick delivery highly. The only way we can secure a fast delivery is to have many of our items in stock. Like that, we can send the lamps as soon as the order is processed and we've found the lamp in our warehouse. We always try to have as many products of our large selection of lamps in stock, so our customers' waiting time will be as short as possible. We have products in stock from almost all our 60+ manufactures, and you can always check how many we have in stock, or the estimated delivery time on every single product.
If you fall in love with a lamps that is not in stock, we'll order it home right after you've placed your order. Unfortunantly, there's variable delivery time from brand to brand, and product to product. But we'll always inform you as well as we can, so delivery time and stock count is always informed on the specific product, so no one gets annoyed over long delivery time. We can only inform indicative delivery times as we are extremely dependent on our brands and freight company stay true to their informed delivery times.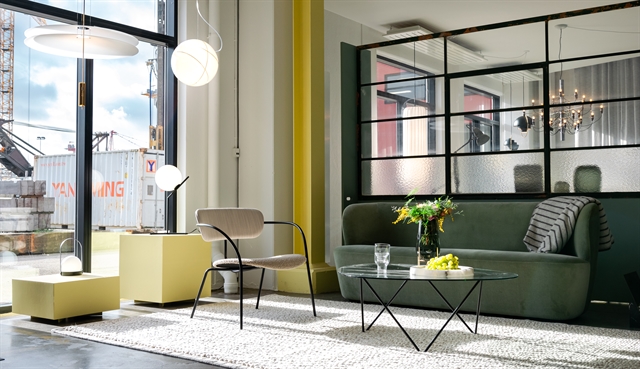 Buy lamps without worrying
As online shopping increases so does the change of hacker attacks. Therefore, we are very careful of our customers and their security when shopping at AndLight.
We offer a range of different payment methods: VISA, MasterCard, Maestro, JCB, Paypal or bank transfer. In our showroom/warehouse we accept VISA/Dankort. When shopping at AndLight you can safely use your payment card as we use an encrypted SSL-connection to secure no one is "watching" when you fill out your payment information or other data online. We do not see your card information and will never see them.
Your security
From a legal point of view, you are better off paying by card online, than many other means of payments. When paying with card, you can get your money back.
If the product is not delivered
If you deny receiving the product due to your right of withdrawal
If money has been drawn from your account without your permission
If you have any questions to the security of AndLight, please call us on +45 44 44 62 44 or write us an e-mail at info@AndLight.fi.
We support
For us, life isn't all about business, but so much more. It is about helping, raising awareness, and supporting organizations and purposes of making changes for the better.
That is why we support the Children's Brain Cancer Foundation and their work with research within brain cancer seen at children. The goal is, by supporting Children's Brain Cancer Foundation and their research, to cure all children having brain cancer. Today, cancer is the biggest sickness related cause of death for children over 1 year. Added to this, children have the highest death rate of brain cancer.
It is important to emphasize that this is a shared case, where it is very important that we all gather together and support the Children's Brain Cancer Foundation that works passionately towards "establishing a research environment in Denmark within children's brain cancer in the hope of finding a curative treatment for all children with cancer".
As part of AndLight support to Children's Brain Cancer Foundation, you are able to find special offers if you join the foundation. You can become a part of Children's Brain Cancer Foundation here.
Our showroom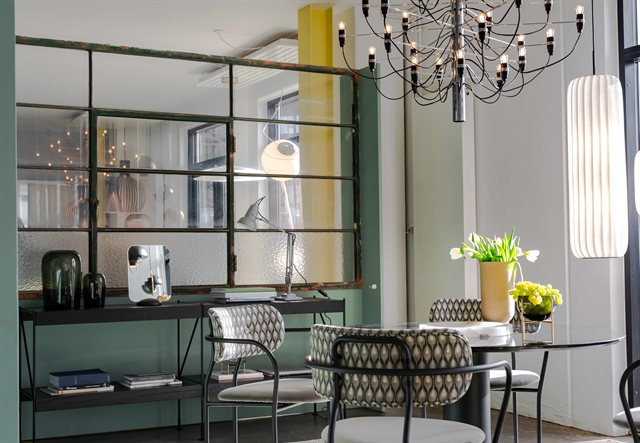 4.7/5.0 stars
+2400 reviews
+10 000 high-end designs
365 days return rights
Pricematch on all your products
Official retailer of +100 designer brands